Today's Entertainment Weekly reveals of more
Transformers: The Last Knight Deluxe figures brought us a great image of the upcoming Deluxe Cogman, with a quote from Hasbro CEO Brian Goldner calling out the movie character as a
Headmaster.
Is that true of the toy? And if so, is he
Titans Return
compatible? There's no way to be sure without more info, but the photo provides some clues. Keep reading to see!
UPDATE!
Hasbro's official product info for Cogman has confirmed his Titan Master status!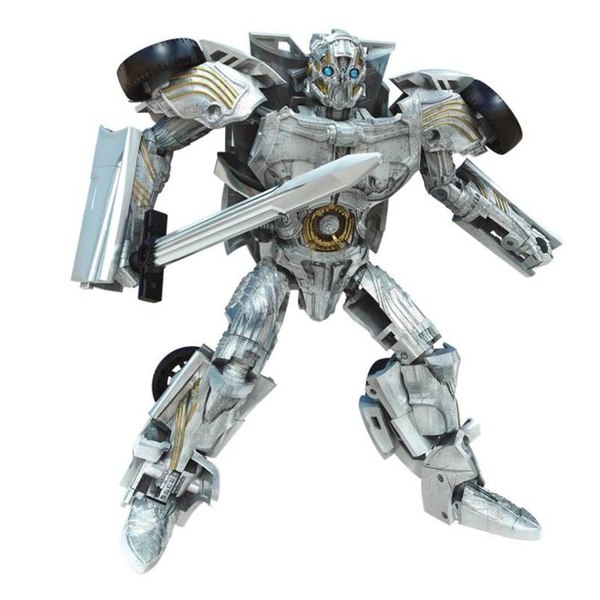 As you can see, he's got a very thick neck, and his head looks fairly large as well, front-to-back - both things that are also true of the Headmaster-style figures in
Titans Return.
There's also a curve in the top of the head, facing backwards, that seems as though it could be the socket for a ball-jointed leg. Which, if true, would make Cogman a slightly different build than your average Titan Master!
There's no way to know yet if this is the case, but it's definitely an exciting possibility. More when we know it!