Movie toyline codenames present an interesting puzzle. Sometimes they can be easily deduced, like Juptier being Optimus Prime. But sometimes you need some more help. An image of a TakaraTomy order sheet posted by catz shows the The Last Knight line offerings coming out for the launch date in late April, which includes the first four Premier Deluxes. Three of them are named directly, but the fourth is still in code - which lets us match that name to an already known identity, and solve another question at the same time. Keep reading!
In January we got a dump of Transformers inventory entries from Toys R Us. Among those was a Movie Masterpiece series consisting of three toys: Jupiter, Mars, and Saturn. Jupiter was easily identified as being Optimus Prime. Mars was assumed to be the codename for Bumblebee, and indeed with Movie Masterpiece Bumblebee prominently revealed just recently, that seemed to have support. And that left Saturn. Except we were a little off.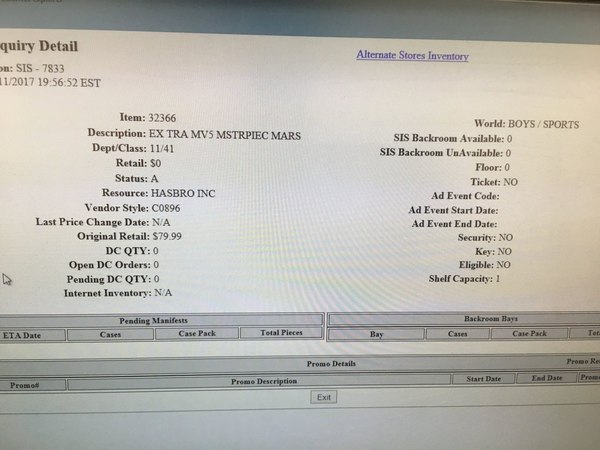 The new information from catz, which you can see below, names the first wave Deluxes: Bumblebee, Berserker, Slash, ...and Mars. Since we know the first wave already, we now know Mars is the code name for Barricade. And that means we can be pretty certain that Barricade is one of the three Movie Masterpiece figures coming out this year. And if Bumblebee is anything to go by, fans of Barricade waiting for a really nice toy of the character will probably be quite excited at this development!