This time around as we look back over the past year, we thought we'd take a little bit different approach to our Staff Picks and go for something a little more fun than the standard, structured best/worst list style. So for my picks of 2019, I decided to reflect on the things that really made an impact on me during the year, which I then worked backwards from to categorize so this still looks like some kind of ordered list. So let's kick this off!
My Big Disappointment of 2019 (but it's a bit of a cheat answer since it's to do with something from the tail end of 2018)
• Transformers: Bumblebee didn't do better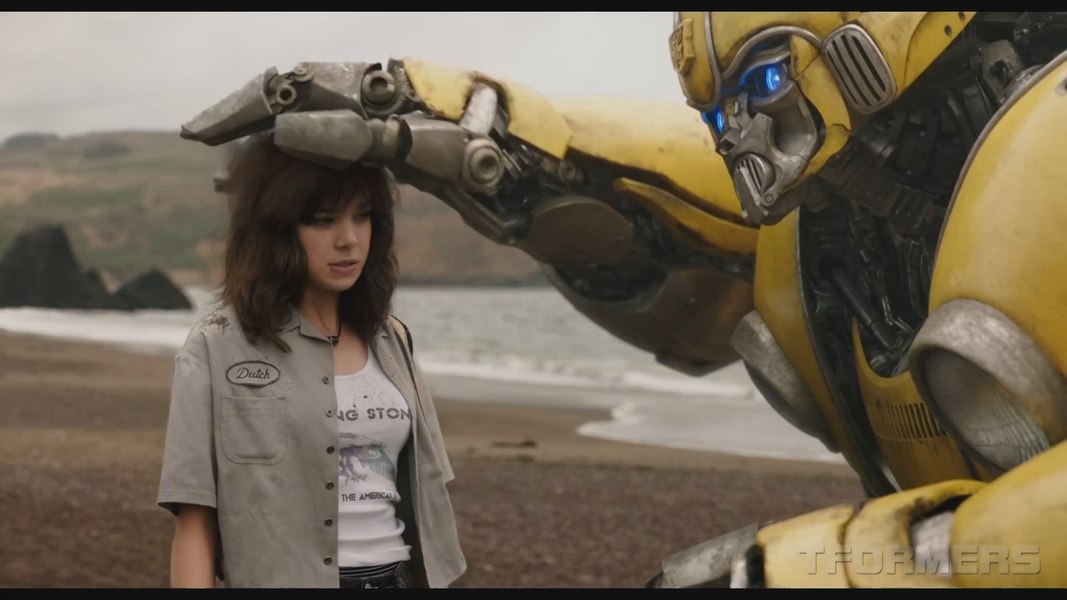 This was no fault of the movie itself. Bumblebee had more heart and feeling to it than any of the prior movies by quite a stretch. It was focused, it didn't insult its audience by low-brow pandering, and I truly found it a refreshing new interpretation of a cinematic version of Transformers. Unfortunately, a decade-and-a-bit of the sensory repetitive-stress-injury that is a Michael Bay movie did enough damage and by the time the genuinely good Transformers movie was done and in theatres, audiences just weren't interested enough anymore to make a meaningful splash. The level of financial success it did have was more thanks to a modest budget (which didn't visibly hinder the quality of the production at all) than it was to extraordinary box office numbers. It's more than a little conspicuous that we haven't heard anything at all so far about another movie production from anything remotely close to a credible source, and I hope that the door isn't shut on the possibility now that someone has finally figured out how to do a good one.
My Best Surprise of 2019 (Which also is slightly a cheat since like Bumblebee, it got here in late 2018, but it's meant for 2019 so I'm declaring it valid)
• Transformers Siege

I had more than a small amount of negativity towards Siege in concept as we first got to learning about it. Deluxes going up to $20, arguably a shrinking of value in the Leaders, character choice repetition (especially for those of us who've been at this through the entire history of Generations and Classics), and painted-on paint scrapes everywhere. It was an eyesore, and really uncompelling just to look at it from the outside.
But I have to admit, I've found the great majority of these toys to be nice, if not actively impressive as we've gone along. It hasn't all been hits; the Micromasters seemed to be predominantly a flop in execution and wide reception. But almost everything larger has been pretty satisfying. I can't altogether excuse the battle damage, and the fact that we once again don't have a unique TakaraTomy option to fall back on with alternative deco choices hurts, but beneath the surface Hasbro and Takara have dome some pretty nice things with these toys. Maybe the biggest benefit we've gotten is the use of more robust joint construction out of consideration for the Weaponizing play pattern used through the line. The hit-to-miss ratio with the QC seems better than it's been in a few years too.
Going in, I figured I'd buy sparingly of this line, mostly just picking up things I didn't have representations of, or that I thought genuinely needed replacing. Here, now, at the end of this line, I've bought 59 Siege toys, with 2 more that I'm just waiting to find. Sure, more than a few of these were picked up leveraging discounts and sales, but that's no less staggering an amount to buy from a single product line in just a year's span. I, uh... I might have a problem. But it's not with what Siege turned out to be. I'm so much happier with it than I ever expected to be.
My Favorite New Transformers Thing!
• BotBots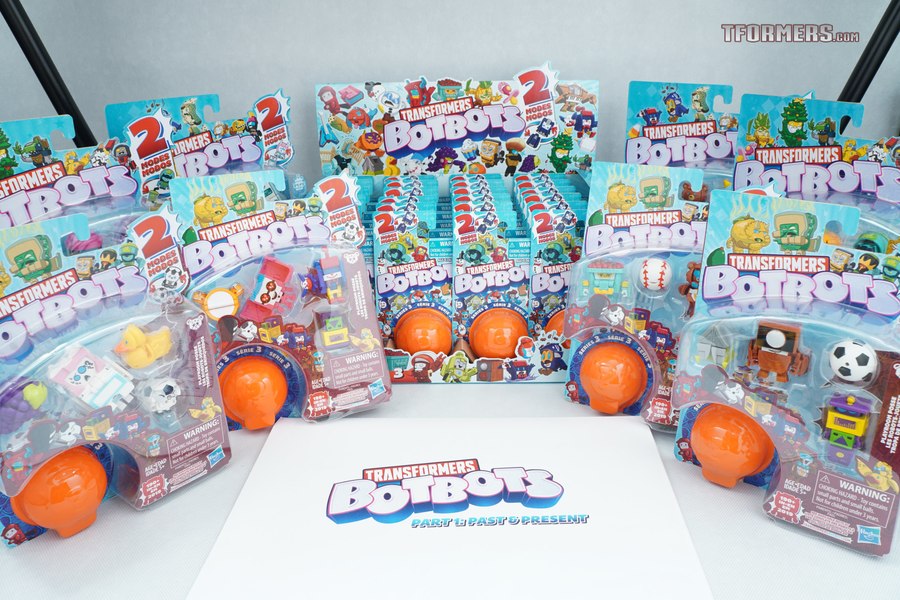 Talk about a breath of fresh air. When virtually everything is based on a core staple of character names, likenesses, and archetypes, fatigue can really set in. But thankfully we got something to push outside the box this year in BotBots. I maybe can't say that I think the line's execution is perfect. There's a lot of duplicate buying required to complete a character selection, and I think maybe too much reliance on multi-packs to start with. What it gets right is its spirit. BotBots makes pocket-size Transformers out of virtually anything you can imagine, and even things you never would. Like a bottle of hot sauce, or a book.
For me, the most fun is that sense of imagination combined with the single packs, which are fully "blind bag" style. Of course you can get the assortment codes and be sure to get the one toy you want, but you can also blindly grab a handful and just roll the dice. I get the biggest kick out of that part of the experience. BotBots hasn't gotten a great shake at retail in the US. This definitely is something that would have benefitted from the original Toys R Us continuing to exist, but you can still get them if you make a bit of an effort. What matters though is that Hasbro isn't giving up, and we're promised a whole new batch for 2020 - and hopefully they'll be able to find their way to a stronger presence on store shelves again.
What I Probably Should Have Cared About More, Sooner:
• Cyberverse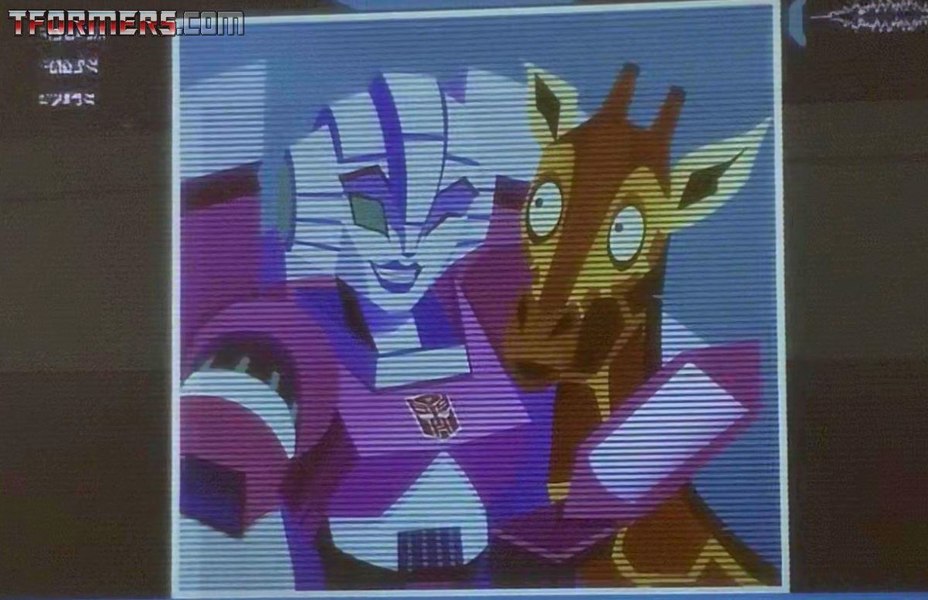 Specifically the cartoon in this case. That show honestly is pretty good. The first season was able to spend a good part of its episode count telling basically anthology stories to generate a basic understanding of the backstory and making the opportunity to introduce some slightly more abstract concepts while framing those sequences in such a way to still slowly advance an ongoing narrative. It was interesting to see how they utilized that canvas from episode to episode.
Season 2 is a very different animal, and it really feels to me like the spiritual successor to the G1 cartoon. You've got an episode built around one of Wheeljack's inventions going all Wrong Trousers, or another where Hot Rod, Bumblebee, and Cheetor get caught up in a Sharkticon gang war because they're really good surfers. And the writing and production side has gotten good at pacing their stories to feel just right in the 10-ish minute runtime. It would actually be hard for me to imagine these stories occupying a typical 20-minute-plus-commercials span, and I actually fear some of the more ...esoteric, let's say, episodes would probably become a bit meandering if they had to fill more space.
While Cartoon Network has done the show no favors since it began, we are fortunate that new episodes are officially streamed on Youtube a week after their TV debut, making it very effortless to consume the media. It's a far cry from the previous go at web-delivery Transformers cartoons, the Machinima shows, in literally every respect. I hope the makers of the upcoming Netflix War For Cybertron: Siege cartoon have been paying attention and taking some lessons from what Cyberverse has accomplished.
Whatever Happened To Baby Jane?
• "Generations Selects" Armada Optimus Prime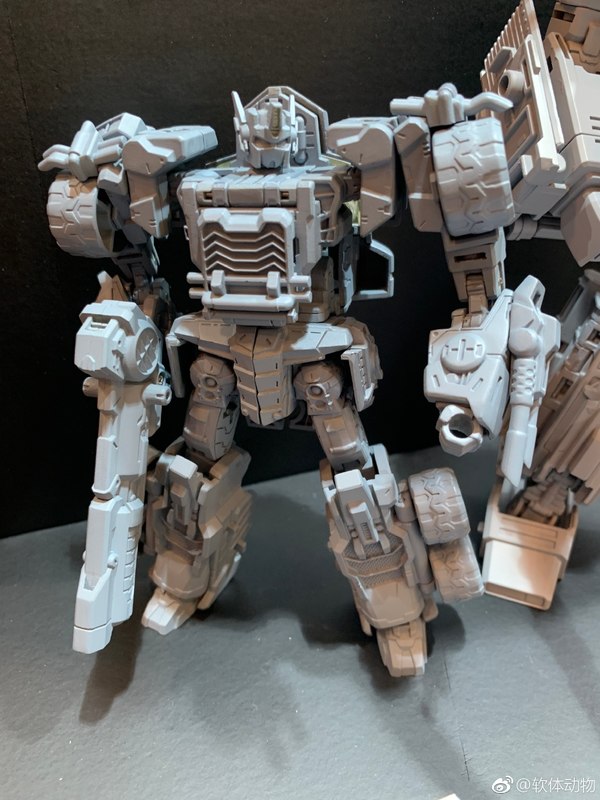 Remember way back at the start of 2019, at Winter Wonderfest, TakaraTomy showed grey prototypes of Generations Selects Star Convoy, as well as a brand new Armada Optimus Prime figure. Star Convoy came out (after multiple delays, if you ordered by Hasbro Pulse), but we literally never heard about the Armada Prime again. That might very well be the biggest mystery of the past year in collecting.
Conventional wisdom says that this toy must still come out somewhere, somehow. To have what they showed off, there had to have been molds cut, and so significant sunk costs. While it's not completely unheard of for a toy to get to the testshot stage and then disappear, it also almost never happens. Those invested costs have to be made back. The question is, what happened? Study of the Wonderfest photos showed that the toy was designed to have a Super Mode, indicating a transforming trailer component would be involved. Maybe that suffered design issues and needed revisions? Maybe it got back-burnered to prioritize other projects, like Seacons. Maybe it'll be back out in a few weeks at Winter Wonderfest 2020, in full color and with all its additional parts!
Sadly, all we can do is wait, and perhaps regret the indefinite loss of what might have been. And finally, my most painful category...
The Deepest Debt Award For What Cost Me The Most Money This Year.
• The Seacons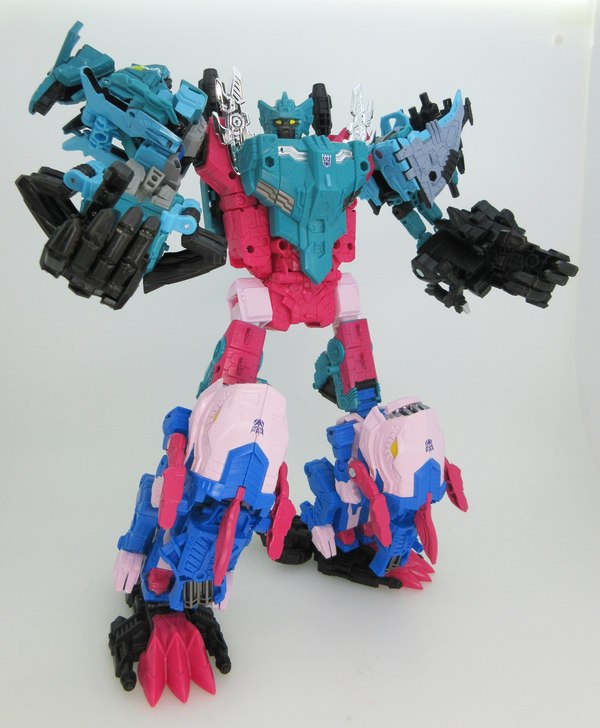 I bet you thought I was going to say Unicron, didn't you? No, I skipped out on that, because Transformers that big just aren't usually any fun for me, which makes spending $600 on one (not to mention having to house and feed the damn thing) not seem all that appealing.
No, this year, even though it was in the form of preorders, I easily spent the most money on the Generations Selects Seacons. Sure, they aren't really any more expensive than a regular Deluxe or Voyager released by TakaraTomy. But if you'll refer to one of the prior sections, you'll note that I have a problem. See, these are technically Masterforce Seacons, and the special thing about Seacons in Masterforce is that there's many of them. They're drones, like Vehicons, Sharkticons, or what-have-you. All but Turtler, anyway. And I enjoyed Masterforce quite a bit. And that meant I wanted, even if on a comparatively small scale, to emulate that interpretation of the Seacons in my collection. So I have multiples of the 5 smaller Seacons on preorder. I'm thankful that they're spread out over the course of a few months, but whether all at once or in installments, I have committed quite a lot of money to these specific toys.
As I said, I have problems.

That's been my look back at the year of Transformers that was 2019. I feel that the year was a pretty positive experience as a fan overall, with a lot of things to enjoy. And a lot of ways to ruin oneself financially. Yikes. We here at TFormers hope you had a great year with your collecting hobby as well, and wish you well for the coming year. Thanks for being with us, and look forward to lots more content coming your way in 2020!