Thanks to the ever awesome photography of IAMONFILE, we have a bunch of gorgeous images showcasing the FansToys FT-31A Roadking release that is a Masterpiece scale rendition of the Menasor character from G1.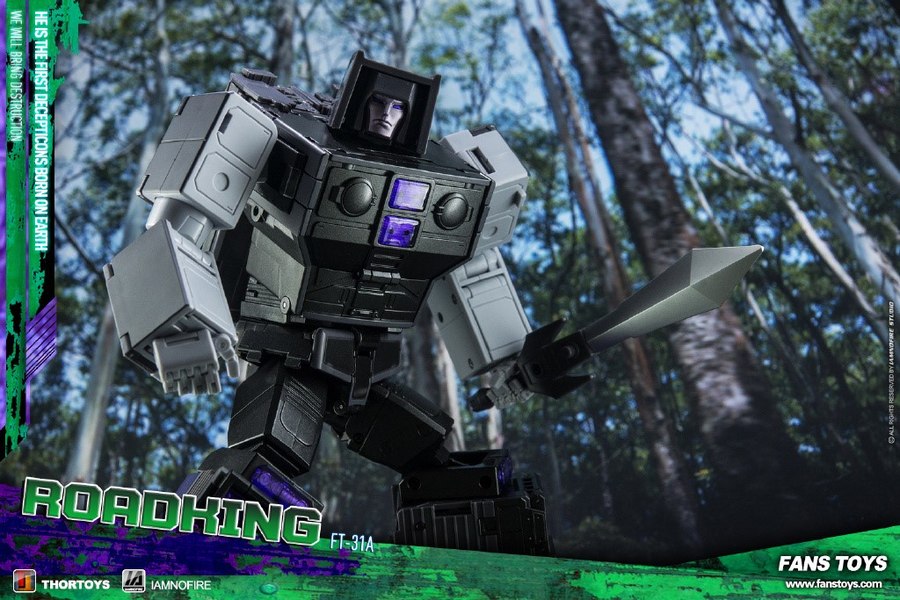 The unofficial figure is looking really good at about 10 inches high with lots of detailing and a very handsome alternate mode. You can build the full gestalt with the other figures, sold separately. Check out the images in the gallery below or preorder FT-31A Roadking.now at the following online shops:
https://www.bigbadtoystore.com/Product/VariationDetails/82842
http://www.robotkingdom.com/ft31a.html
https://tfsource.com/fanstoys/ft-31A-Roadking/

Fans Toys FT-31A Roadking stands 25.5CM/10" tall in robot mode and contains die-cast parts. Roadking transforms from robot to truck with tractor trailer and cab and back and is Masterpiece Scaled! Combines with 4 other race cars (sold separately) to form one massive MP scaled combiner robot, that will tower over other figures forming one of the largest combiners ever made! Other figures shown for size/scale only and are not included.
Product Features
10 inches (25.50cm)
Made of plastic and die-cast
Transforms from robot to truck cab
Combiner figure
Vehicles can fit in trailer
Box Contents
Roadking figure
Trailer
Sword
Blaster