Ahead of San Diego Comic-Con, Hasbro revealed their largest TRANSFORMERS figure ever - The Lord of Chaos. The Planet Eater. The Chaos Bringer – UNICRON! After last year's crowdfunding success, HASLAB is back with this exciting new creation – the first ever TRANSFORMERS HASLAB project – TRANSFORMERS: WAR FOR CYBERTRON UNICRON.
UNICRON stands alone as the most menacing figure in TRANSFORMERS lore, capable of devouring entire worlds and civilizations. He debuted in the 1986 film Transformers: The Movie and his insatiable appetite nearly brought the entire universe to its knees. But his legacy transcends both space and time.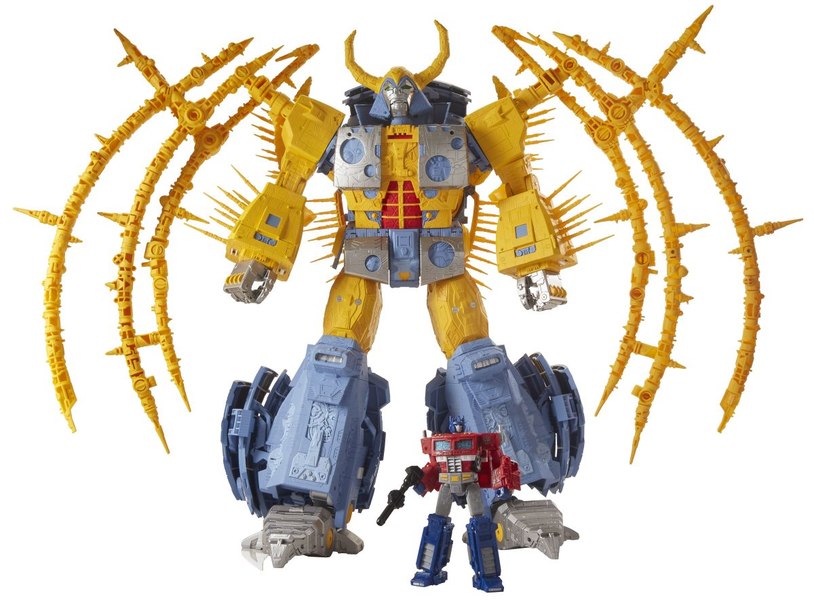 The gigantic UNICRON would be the largest TRANSFORMERS figure ever created, taking the title from the previous record-holder, FORTRESS MAXIMUS. Artists and designers from Takara Tomy and Hasbro are working to capture the intricate details and features of the relentless Chaos Bringer to make this the most accurate UNICRON fans have ever seen.
In his immense robot mode, this version of UNICRON is over 27" tall and has more than 50 points of articulation. Includes fine pose-ability, such as movable eyes, fingers, mouth, and even teeth. He converts into a terrifying planet mode that is a stunning 30" in diameter. The planet mode features the iconic planet-eating jaws, geared to open so UNICRON can devour unassuming worlds. The planet mode also features a series of posable planetary rings. Comes with a stand for posing both planet & robot mode.
If this campaign is backed with a minimum 8,000 backers before August 31, 2019 at 11:59 PM EST, fans will be able to awaken the mighty UNICRON!
To support this campaign for TRANSFORMERS: WAR FOR CYBERTRON UNICRON head to the HASLAB tab on HasbroPulse.com.
TRANSFORMERS: WAR FOR CYBERTRON UNICRON (Age: 16+) is priced at $574.99 and will be available in early 2021.
18 hours ago, diecast17 said:

I think they are avoiding some questions.
What more needs to be asked? The main important question is, if they don't meet the goal will they still make it and they said no.
It's well articulated, can stand without the stand, has a lot of details, Siege effects works on it, the paint will be as close as possible to what we see, you should transform it on the stand, it's 19 pounds, no lights and sounds, the head comes off, it has transformation elements from the animation, the eyeballs move, the faceplate can be changed, it has moving mandibles in planet mode drama it's over 2 ft tall and the really wide. What's the other questions?
I think they are avoiding some questions.
Watching that video made me want to cry. Two reasons. Number 1 I don't have the money to put on this thing & 2 they are so far from the goal it's nuts.
ExVee
-
2019-08-24 @ 4:10 am
The HasLab campaign page on Hasbro Pulse has been updated with a video featuring Ben Montano and Ran Sun from the Transformers team answering some questions submitted by fans over social media. Things like whether a payment plan or campaign extension would be considered, as well as a few functional inquiries about the toy were answered...
Click Image to Read the Full News Story Now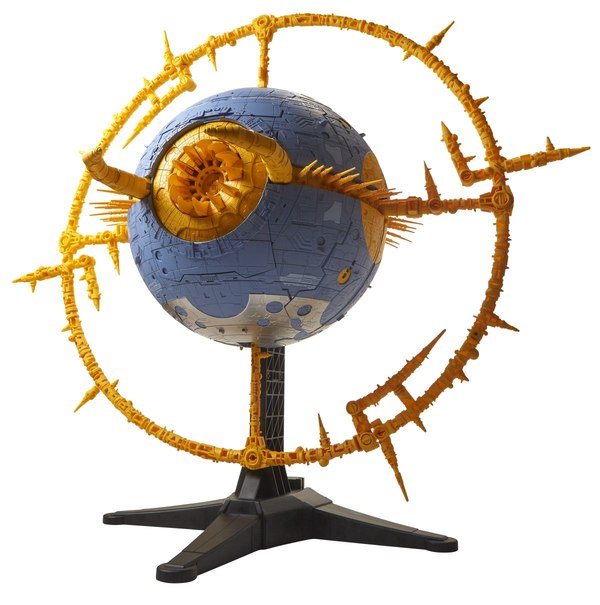 BaCon
-
2019-08-21 @ 5:26 pm
The moment you have all be waiting for is here, Unicorn's FULL Conversion Video has just been sent to us by Hasbro for your view pleasure or dismay. There's still a long way to go on the crowdfunding campaign, and we certainly hope you will help to support what is easily the most epic Transformers figure that has ever been made.
Click Image to Read the Full News Story Now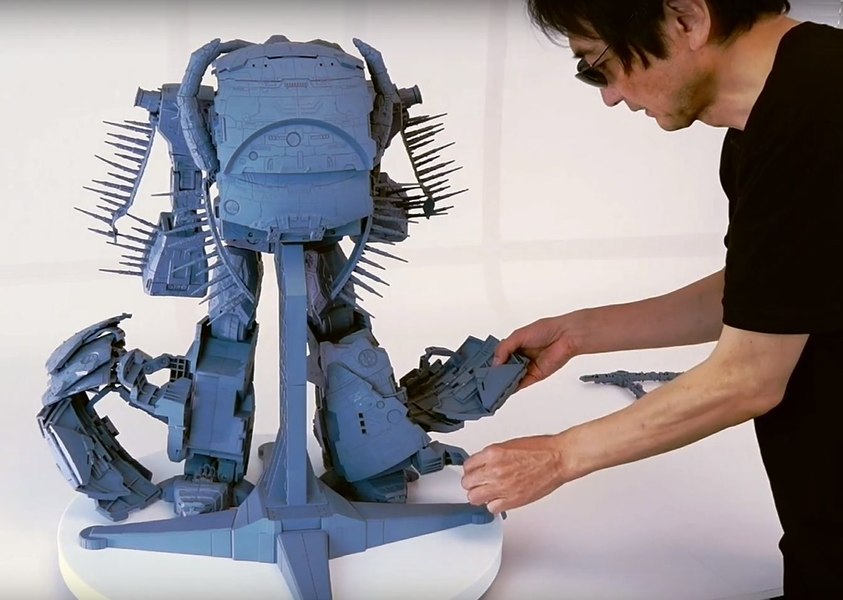 I want this. I wish they did this at the beginning of the year. Smh.
BaCon
-
2019-08-15 @ 3:19 pm
Perhaps, some of us have been holding back on ordering the HasLab War For Cybertron Unicron figure until they showed us this - His head is removable to re-live those scenes with him, sans body. He even appears to have an alternate eyes mode that you can activate somehow with a button on his head or something.
Click Image to Read the Full News Story Now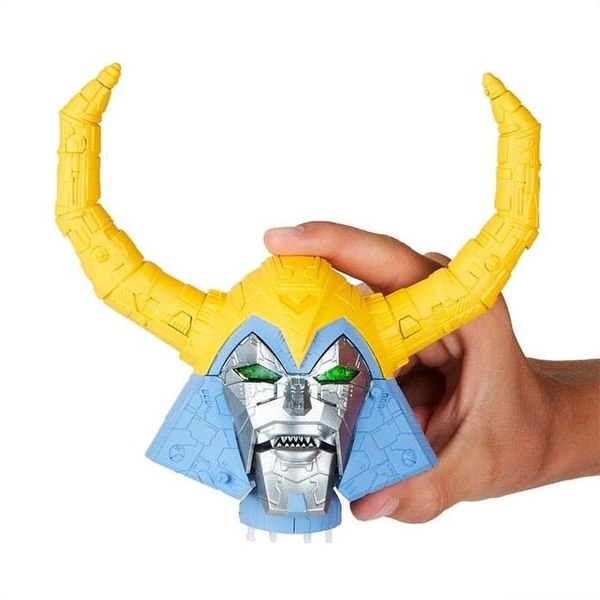 This is what all of the TF fans have asked for in the past. What are the surprises? Mini Galvatron? The Quint ship that shatters the eye? What will be the Yakface of this project?
I really hope they extend the deadline. I just need a little more time to liquidate some things on ebay
That moving eye gimmick, I swear I can't see it. Lol.