Cheem does it again with a nice collection of images that give you an instant perspective on the past to present. Many of us are wondering how the $4.6 Million Transformers War For Cybertron SIEGE Unicron stacks up to the previous Unicron designs. While the G1 figure never came to fruition, we have had numerous editions of the Armada figure mold that was considered to be the Supreme class in its day. Clearly the level of detail on the SIEGE toys is outstanding, but weather the added expense of the scale translates to a better play experience remains to be seen.
I want this. I wish they did this at the beginning of the year. Smh.
BaCon
-
2019-08-15 @ 3:19 pm
Perhaps, some of us have been holding back on ordering the HasLab War For Cybertron Unicron figure until they showed us this - His head is removable to re-live those scenes with him, sans body. He even appears to have an alternate eyes mode that you can activate somehow with a button on his head or something.
Click Image to Read the Full News Story Now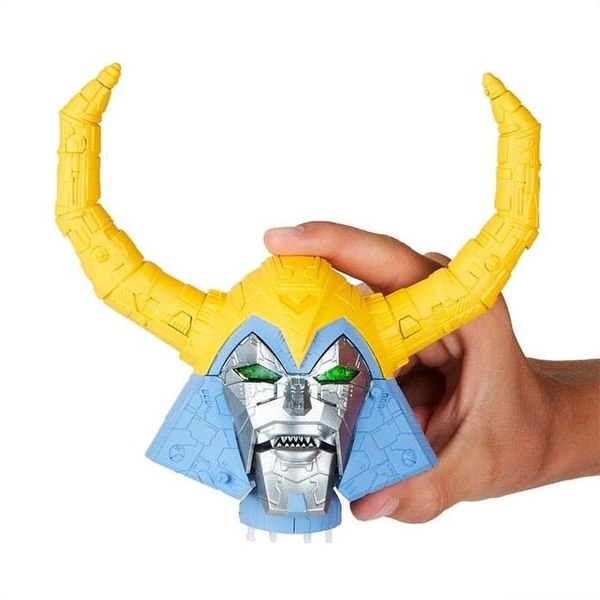 This is what all of the TF fans have asked for in the past. What are the surprises? Mini Galvatron? The Quint ship that shatters the eye? What will be the Yakface of this project?
I really hope they extend the deadline. I just need a little more time to liquidate some things on ebay
That moving eye gimmick, I swear I can't see it. Lol.
BaCon
-
2019-08-13 @ 6:14 pm
I hope it converts to a dining table, couch or other piece of large furniture because its too big to display on its own.
It's time to start showing those extra surprises their hiding.
BaCon
-
2019-08-13 @ 3:22 pm
Today, the Transformers team at Hasbro released another Unicron Haslab video giving fans a closer look at the immense figure in robot mode.
Click Image to Read the Full News Story Now
When I heard rumors of this video 2 weeks ago, my hopes were up that we were going to see the whole entire transformation. ?
BaCon
-
2019-08-06 @ 5:55 pm
The official Transformers PR has sent us a new video showing the full conversion for their Unicron crowdfunding project. See Takara's very own lead desginer, Takashi Kunihiro, of the Unicron and many other Transformers toys walk us through the transformation from Planet to Robot mode in the video below.
Click Image to Read the Full News Story Now