Twitter user @kaseki2010 has posted a series of in-hand images of
Unite Warriors
Megatronia, comparing it with its US counterpart
Combiner Wars
Victorion! The winner of such a comparison is going to be a subjective thing - though we've got to admit that Megatronia's color scheme is perhaps a bit more appealing. But there's one completely objective point on which Megatronia wins - keep reading to find out what and see the photos, mirrored here for convenience!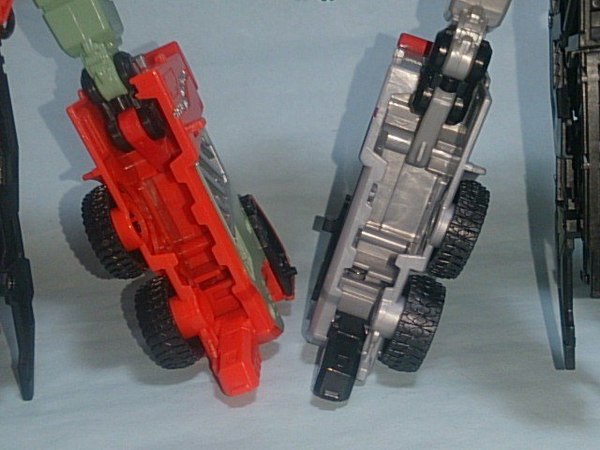 Megaempress in specific wins out over Pyra Magna -
and
G2 Onslaught for that matter - by having her knees installed correctly! This means that the knee joint will lock together for her robot mode as intended and as seen on Combiner Wars Hot Spot and the standard release of Onslaught.