Today has been an interesting one for looking at not one, but two Transformers G2 unreleased products. The initial confirmation comes to by way of Jim Sorensen who discovered the unused box art for a black Jet that is said to be called, "Blackout". TFWiki chimed in with some more details and images on this toy that was actually mocked up with the words "BLACK DEATH" on it.
TFWiki also pointed out there was another G2 Seeker that was never produced by name of "Desert Ramjet", with a light-brown desert-camo color theme. Check out the images and notes from TWiki below for the full details on these Transformers that were never made.
The Transformers: Vault book by @pablohidalgo revealed that a similar G2 mock-up/production sample/nameless piece of art HAD a name - "Desert Ramjet" was really SANDSTORM ...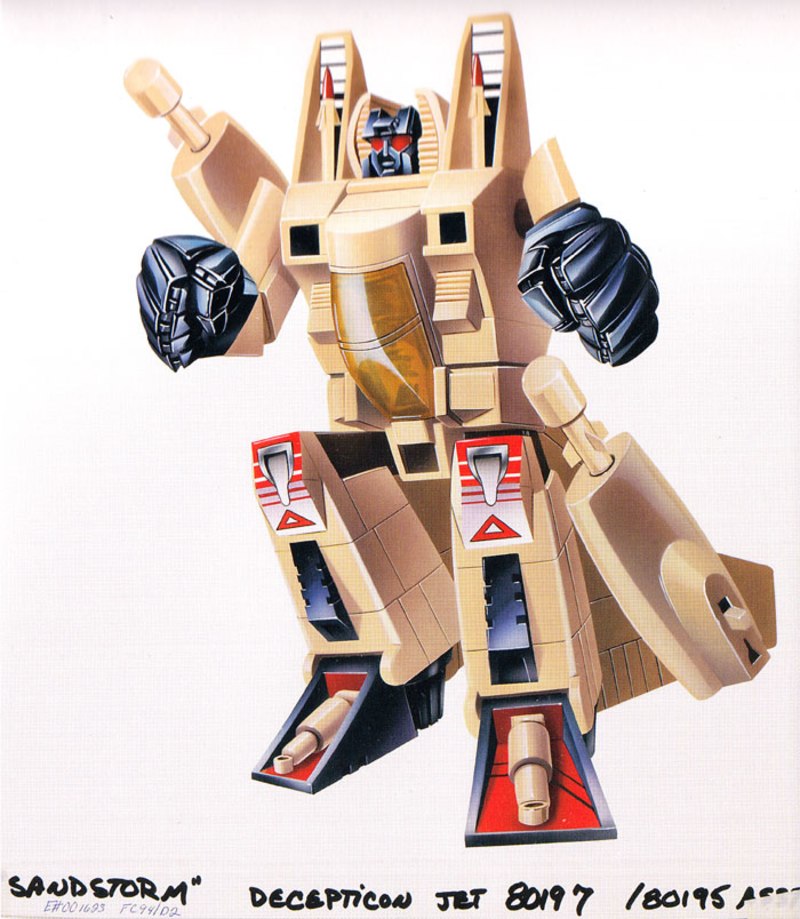 Okay! Over the years, we had a trickling of info on an unmade Transformers: Generation 2 Decepticon jet. Two pieces of art, a hand-painted mock-up, and a production sample from China (!). The mock-up had BLACK DEATH written on it, nicknaming this toy "Black Death Starscream".