We've just posted
a series of new Transformers: The Last Knight posters,
and one of them has something we hadn't noticed before:
Age of Extinction
protagonist Cade Yeager (Mark Wahlberg) with a nasty-looking wound on his left arm... which seems to reveal robotics of some sort beneath. Click through for photographic proof!
UPDATED
with a second image from the Final Trailer!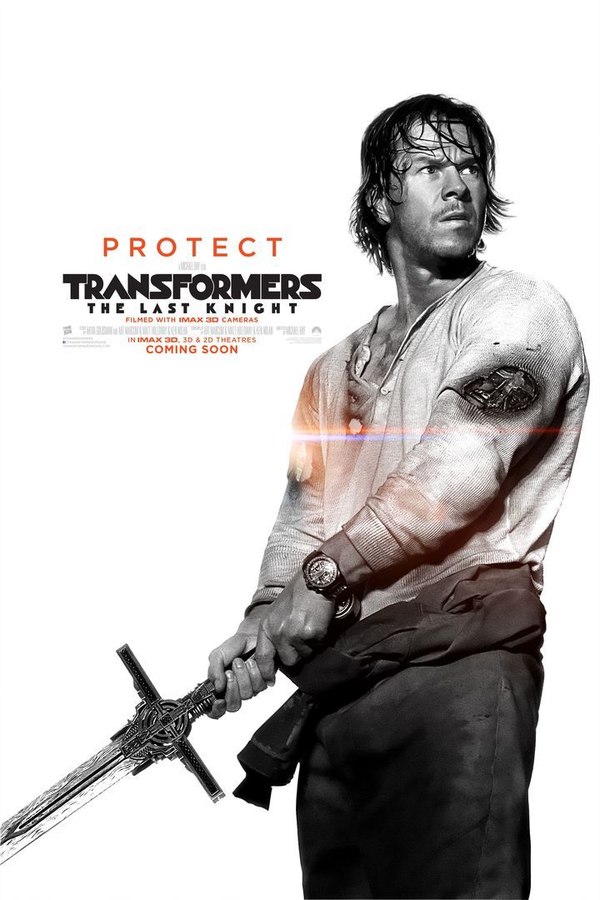 UPDATE!
here's a still from the
Transformers: The Last Knight
trailer #4 showing what the robotics look like in-film. In action, it looks a lot more like a patch than a mechanical part. Cybertronian medicine, or minor makeup issues?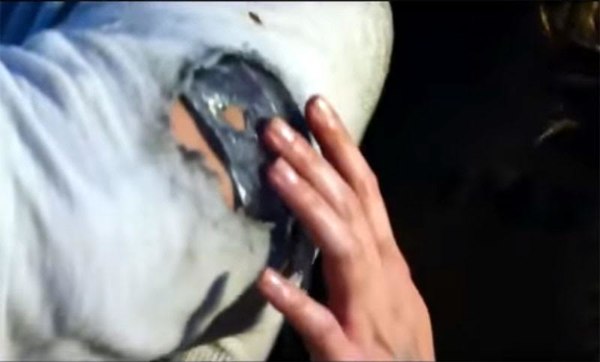 Is Cade a cyborg, patched back together after his time helping the Autobots? Has he been replaced by a
Revenge of the Fallen
style Pretender? Or - since the Transformers franchise is essentially the "Yes, And " rule of improv run amok - has Cade secretly always been Cybertronian, unknown to everyone including himself? Only two and a half weeks left until we can find out!
The scene in question can be seen 22 seconds into this trailer: