Thanks to brickonator on Twitter for bringing this to our attention. Verizon's go90 service is the official US distribution for the just launched Combiner Wars animated series, but fans in other parts of the world are in luck with an official, legal viewing option. Machinima's Youtube channel has the first episode up right now available to almost the whole world, outside the US, China, and Japan. This should come as happy news, that fans around the world can all enjoy the new series together at once. The international video is embedded below, check it out!
Remember, this video is not available to users from IP addresses resolving to the United States, Japan, or China. Here's a map showing the restricted regions Youtube has blocked for this video: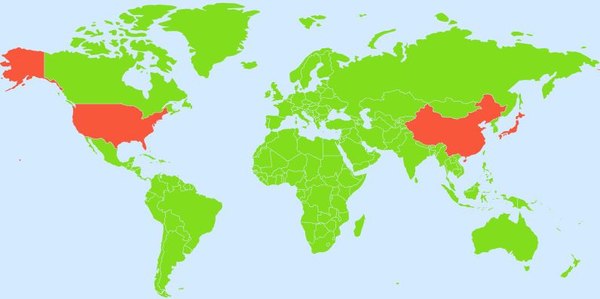 All the green regions should be able to freely view the episode on Youtube!