Coming from 软体动物 on Weibo, we have our very first look at the grey testshot for the next Beast Wars Masterpiece after Megatron: Blackarachnia! Taking a fairly unexpected turn by going for another design that will require complex engineering to achieve in toy form after already pursuing what was thought impossible by creating an accurate Dinobot - to mixed results, unfortunately. Here's hoping Blackarachnia ends up working out a little better in practice, not to mention cheaper since she should be the smallest Beast Wars Masterpiece to date.
New photo added from Twitter user @Chohenken: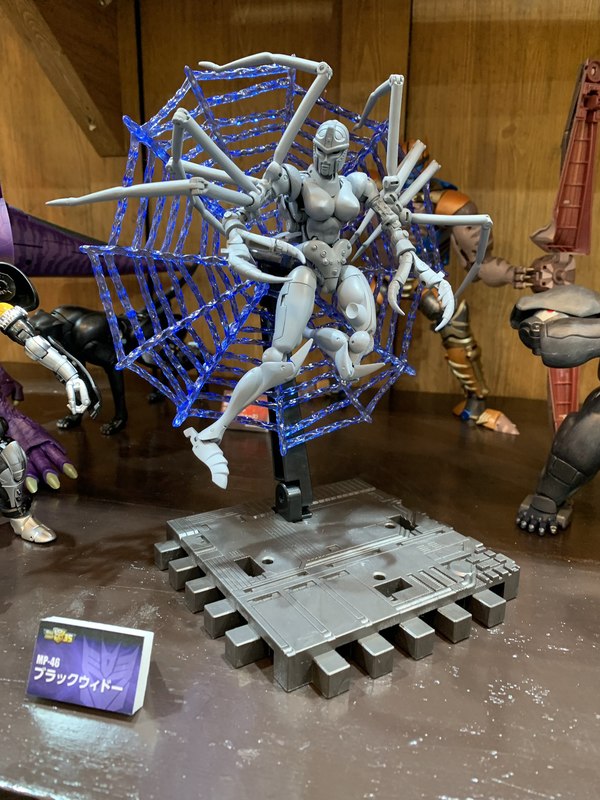 In the photo we have, we can only see the robot mode, but it seems to come with a spider web effect part whose overall diameter is at least equal to the height of the robot itself, all of which is suspended on a stand like Dinobot's, though we of course do not know currently if that's planned to be included or is just shown for demonstration purposes.